We had a little snow overnight. Nothing as significant as we received last Sunday, but enough to be interesting enough to go out for a walk in the late afternoon to get some photos.
I liked these footprints on the creek path. The way the light was shining across the path caught my eye. I got down really low to get a better view of the light and shadow around the footprints. It gives you a unique perspective on your subject when you change your angle or position.
It was cold enough today to freeze the small puddles by the schoolyard (which are deeper than you would think). The soft light was hitting the ice in a way that made it glow.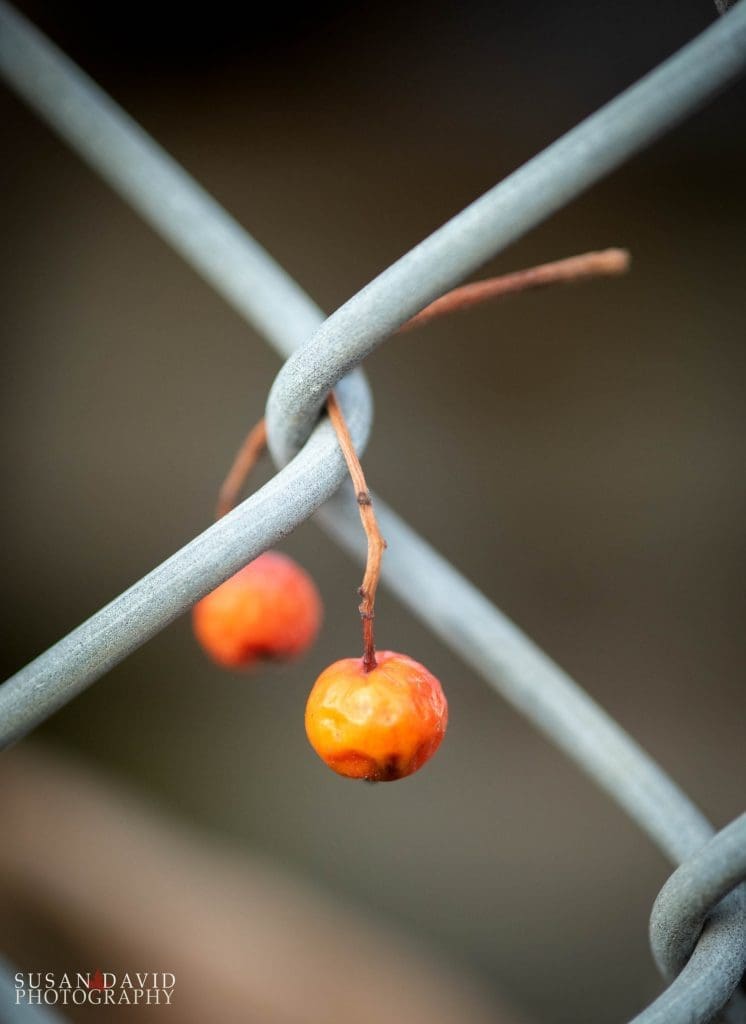 Taking the catwalk home I noticed these berries that seem to have got stuck on the fence. I decided it looked interesting enough to take a photo.